YouTube Downloader
YouTube Downloader
dentex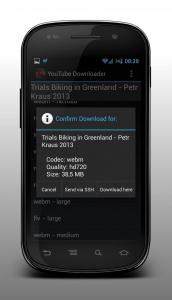 Description:
Android App to download YouTube video. - Select the sharing button in the YouTube App while watching a video (or share any YouTube plain text link via any App) and choose "YouTube downloader". - You'll see all the video codecs and qualities available fo
Mi File Explorer
Mi File Explorer
apooonet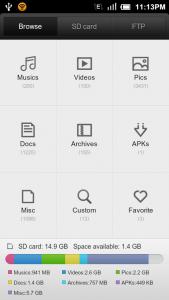 Description:
Mi File Explorer is an awesome file manager. It's nice, useful and handy app with a simple user interface. This app is completely free and never gonna be a paid app. It supports Android 2.2+. Major Features: - Root access - Categorized files (Music, Videos, Pictures, Apk, ...) - Global search - Favorites - Clouds (Dropbox, Box, SkyDrive, Google Drive) - FTP client - Support zip, rar, tar, tar.gz and tar.bz2 archives - Create zip and tar archives - Share files via FTP (Root access) - Send apk via Bluetooth to all devices - Install apps silently (Needs Root)
Full Version for Facebook
Full Version for Facebook
Active 9 LLC.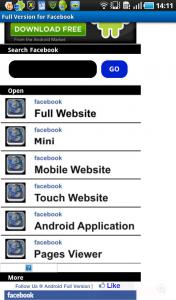 Description:
Browse Facebook, download image galleries using the 'Backup' option.- Removed DNS IP verification during upgrading as it is no longer necessary. - Code optimization - Splash screen added during start up. - Bug fix where the 3D Dashboard was loading up in a new browser window instead of inside the application.